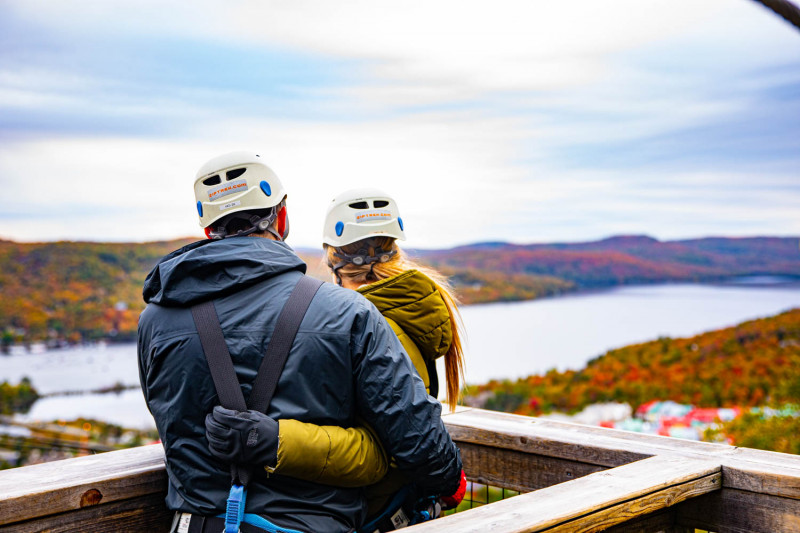 ziptrek tremblant 2020 SEASon has been cancelled
Dear Friends:
We announce with great regret that Ziptrek Mont Tremblant will not be operating this season.
Over the last few weeks we've monitored the Government of Quebec's reopening plans and remained in regular discussions with resort partners regarding the summer ahead and the planned progressive reopening of the resort. As of now, the Gondola - which is essential to both our operation and guests - remains closed by order of the Government.
Given the general uncertainty around the reopening of many tourist activities, access to the Ziptrek course, along with many other challenges still ahead for tourism, have left us out of time and having to make the difficult decision to remain shut down in Mont Tremblant this summer. This is not the outcome we had hoped for but one that has materialized as the result of many extenuating factors beyond our control.
Should you wish to contact us for any reason, please email our Guest Services at mtinfo@ziptrek.com or call (888) 947-8735.
We wish you good health and really look forward to being back together with everybody in Tremblant in 2021.
Thank You,
ZIPTREK MONT TREMBLANT

Nadia Demers
General Manager