Ziptrek Tremblant happily welcomed the Mont Tremblant Air Cadet 716 Squadron on August 25th. This event allowed these young men from the community to zip the 5-zipline course for free.
One of the core missions at Ziptrek Tremblant is to give back to the community.
The initiative was also carried out through the Tremblant Foundation, which offers support to youth organizations in the MRC des Laurentides. The Mont Tremblant Air Cadet 716 Squadron is a Canadian Forces organization for youth between the ages of 12 and 18 years old. This organization offers its youth stimulating and rewarding activities that will enable them to "learn valuable life and work skills such as teamwork, leadership and citizenship"[1].
This sunny day certainly gave a smile to this youth, as well as a very unique experience in and with nature!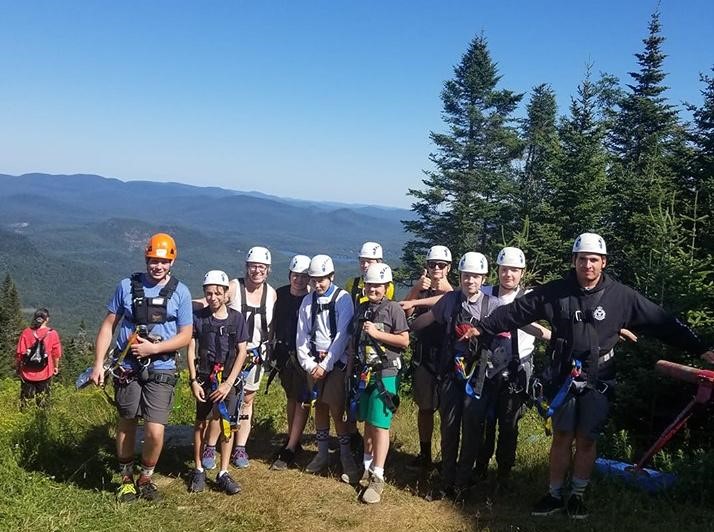 [1] Source: http://aircadetleague.com/join-us/join-cadet/