Mont-Tremblant, June 21, 2019 - It was on this beautiful summer day that Ziptrek Ecotours Tremblant celebrated its 5 years of operation. This activity, which is considered to be the # 1 experience in the region, stands out for its breathtaking mountain views, parallel zip lines and the quality of its ecotourism approach.
Visitors, partners and employees who joined the festivities were able to attend a press conference by valuable members of the team, presented by the master of ceremonies Alain Cyr. Celebrations continued with the traditional cake cutting, a live DJ and other goodies such as coffee and tea; courtesy of Starbucks and David's Tea resort shops.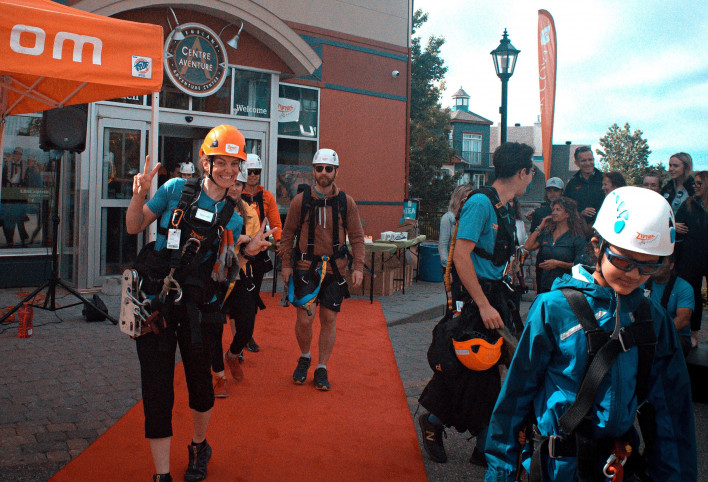 The occasion was also marked by a fundraiser for the benefit of the Fondation Tremblant which helps disadvantaged children in the region. 500$ were raised while Ziptrek offered the tour of the first zipline to all, in exchange of a minimum $5 donation for the foundation.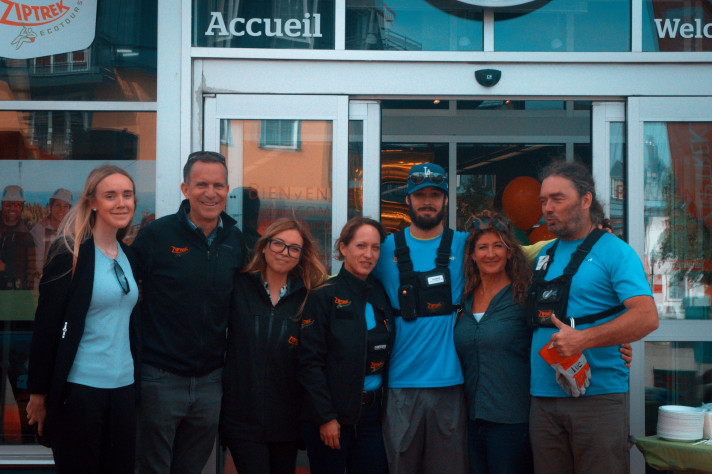 Ziptrek Tremblant was proud to honor its employees who have been part of the team since its beginnings for some. These passionate team members are one of the main reasons why Ziptrek Tremblant is so successful and so loved by customers.
Thanks to the tens of thousands of guests who zipped with us, young and old! We hope to see you this year, and for all those to come!