Express Tour
1 ZIPLINE, VIEWING DECK, TRAIL WALKING, 1.5 HOURS
See you spring 2021!
Ride the Gondola to the summit of the mountain and take in spectacular views as you experience Ziptrek's first zipline. This short but thrilling zip provides the perfect sampler to what the full-tour is all about. Fly through the air alongside a friend or companion and get a taste of what Tremblant's no. 1 outdoor activity has to offer!
Pressed for time? Or would you like to do a test run? Come and experience the New Express Tour offering. After zipping, guests can remain at the mountain summit and explore all the other offerings available.
TOP COVID FRIENDLY MEASURES
We have implemented a series of measures to ensure the safety of you and your companions while on tour. Here is just a highlight list of what you can expect to find: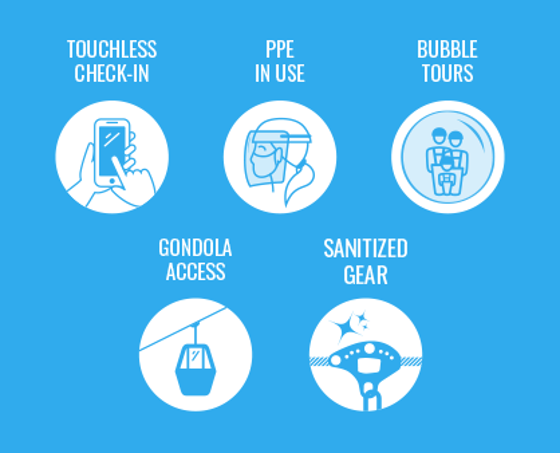 Touchless Check-in Process - Book & sign your waiver online. PPE Use - Both guides and guests will have designated face masks in use. Bubble Tours - Travel with your defined group. Gondola Access - Transport in dedicated and sanitized cabins. Sanitized Gear - Full cleaning measures in place, ensuring single guest use per day.